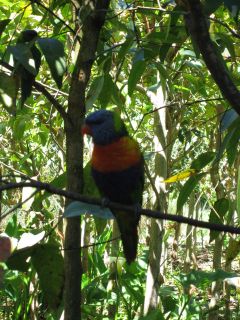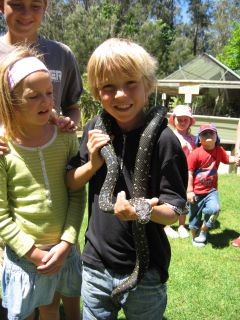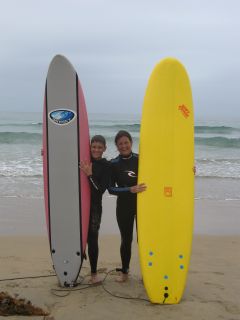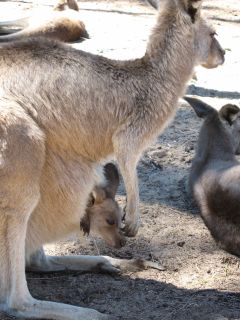 Billeder:

Nyeste Sep.-Okt.2007 Nov.2007 Dec.2007 Jan 2008 Feb.2008

Mar.2008 Apr.2008 Maj-Juni2008 Juli2008 Aug.2008 Sep.2008

Okt.2008 Nov.2008 Dec.2008 Jan.2009 Feb.2009 Mar.2009

Apr-Maj.2009 Jun-Jul.2009 Aug-Dec.2009 2010

2010:

January 2010:

New Year "Get together" with Mettes´ family; Mette parents Ragna and Knud, brother Klaus with Ulla, Rasmus, Karolinie and Katrine, brother Jens with Jane and Jonathan, and cousin Nomi with Kaare.

Finally its possible to go ice skating on the lakes. This is Bagsværd Lake, near Mette´s parents place. There was an ice hockey team playing as well.

Here we are skating on Gentofte Lake, only 1 km from our house, we can ride our bikes there. Maria´s friend Xia loves ice skating too.

Maria with her "Dinner together" group from her class; they were putting a play together in Maria´s room. Casper with his "Study group" from school.

Jens and I are riding our bikes for work, - sometimes together..; a cold morning looking at the sky just outside Copenhagen.

More snow...; we went to Mette´s parents forrest, "Hareskoven", to go riding a toboggan down the hills. Klaus and the children went too.

Maria on a snowboard - and Casper going very fast!

February 2010:

Casper and friends are having a huge fight in the snow in our garden.

Maria are visiting her cousin Jonathan; she has been sewing a toy for him.

"Fastelavnsfest" in the school, Maria with her class mates; this morning I met an Office-worker, a singer, Pippi, a soccer-player, Hannah Montana, a flower, a witch and another flower...

Schladming, Austria 13. - 20. of February 2010:

Skiing holiday for a week in Austria, just the 5 of us. Lots of good snow, sun and no wind; the weather was just perfect!

Eating lunch outside, everyday!

Casper tryed to go on a snowboard for the first time, 3 of the days. He just loved it!

Casper and Jonas from Denmark

Going to the top, to go tobogganing on a 7 km long trip down. - Very fast..., it was so much fun, - we did it twice!

Going to the hotel in the evening.. Breakfast with a view.

Connie from back in my "Højskole" (school) times, that I also spend time with in Australia in ´85.... We haven´t seen eachother for many years; she and her family and friends stayed in the same hotel as us. Great seeing her again!! Casper and her son Jonas ran on their snowboards together.

Skiing holiday 2010.

A "Sky toilet", with a view... - and "art" with water...

Picknick in the snow... - and lollies in our room.

On the top!

Jacob was skiing the last day. Jens and Jacob alone on the hill...

Home again;

Casper is playing a soccer match, in the dark, in the cold and in the snow!

Jacobs friend James from Canberra came to visit for a weekend. He is with "Rotary" in Odense for a year.

March 2010:

Maria with friends going to see FCK (soccer) play at the national stadium. Maria with school-friends - and on rollerblades; the snow is melting.

Birthday-party for Frederikke and Josefine, as a "Fastelavnsfest" (our kind of Halloween).

Maria at a play at school; they have been working with H.C. Andersen; Maria is playing one of the wise brothers in "Clumsy Hans".

Springtime meanes cleaning bikes...

Casper and his class mates at a "Science Competition"; they won!

We had a busy Easter-holiday; our 1st floor needed fixing. We painted everything, even the floors (instead of putting new rugs in). There was time for the kids to see friends and to bake some cookies.

April 2010:

Maria 9 years old on the 10th of April:

On the 9th of April, she was having a party for her class mates together with 3 other friends. Unpacking gifts at our house.

Playing outside - and inside.

After eating cakes, the treasure hunt started with a lot of challanges.. - going by the friends houses.

Maria 9 years old:

Next morning, it´s her real birthday; her wish came true: A cage for a rabbit!

Friends and family for her party.

Baby cusin Jonathan was the center for everyones attention.

Kathy visiting us 14 - 27th of April 2010:

Oueen Margrethe 70 years old:

Oueen Margrethe is turning 70. We went to her castle "Amalienborg". - 2 days before Kathy (from Milwakee, USA) came to stay with us for 12 days.

Casper, Emma (Kathy´s daughter who is here with her school visiting our school) in front of "Amalienborg". Emma and Maria enjoyed spending time together!

Kathy and Mette visiting "Kronborg" in Helsingør, the castle from Shakespeares "Hamlet". Holger "the Dane" in the basement.

"Louisiana", an art museum on the sea shore. We passed Denmarks "school-ship".

Maria and her class mates are playing a handball (European) tournament; they scored a few goals, but didn´t win... Cinnamon rolls in the garden.

Trip to Dyrehaven "The Deer Garden", we saw a lot of deers. "Eremitage" castle, a little hunting- castle.

"Girls night out"; we went to The Royal Theatre and saw a ballet. Our Queen came the same night!

Lunch in Copenhagen, beautiful spring - weather. The Frandsen´s going to aunt Kirstens 70 years old birthday.

Congratulations Kirsten! A lot of singing and speaches. The kids are enjoying the party.

Maria at a show in her Gymnastic club, here together with Tea and Xia.

Canal tour in Copenhagen. "New Harbour", The Opera House and good time in the sun!

Christianshavn, a great place to live, also in "House-boats". Church, you can go all the way up. Back in "New Harbour"

Farewell party at the school; it was hard for all of us to say goodbye, we have had such a good time! - See you soon!

Maria got her rabbit! Her name is "Tulle".

May 2010:

1st of May was Jonathan´s name-giving-day. Jacob is now one of "the special people" in Jonathan´s life.

The proud parents and grandparents.

The cusins Karoline and Katrine are visiting Tulle and Maria...

Springtime, time to work in the garden. Going fishing...

Tivoli Garden, the amousement park, with Casper´s soccer-team.

Carnival in Copenhagen.

Visiting Bente and Ole; paella on the "Weber". Ole got a new soccer-shirt!

A wonderful time of the year with flowers in the garden and in my pots.

Mette and Pede came på visit - in Pede´s great car, imported from the States. - We got a new dinner-table, just looking for new chairs!

Casper is off for a 5 days trip with his class to Bornholm, an island in Denmark. - Maria with friends at her school, just accross the street.

June 2010:

Ryan, Jacobs good friend from Australia arrives on 31st of May after 2 weeks of soccer-tournament in Munich. He stayes for a week with us.

The place of "The little Mermaid"; she is in China for the World Exhibition at the moment. The canal tour-boat with the "Queens ship" in the background.

Maria with friend in our garden - and at a soccer tournament.

Jacob has planned for Ryan to taste ALL the good things.., here cinnamon rolls from the bakery for the brunch. Mette´s parents came to say hi, - and went off on a 3 weeks trip to South of France.

Dinner in Copenhagen; already Ryan´s last day! We will miss him.

Last game for Casper and his team, they won!

Maria and her class mates are saying goodbye to their 2 good teachers, Inge and Mads.

Jacob and his year 9 class are saying goodbye to both teachers (Signe and Nikolaj) AND the school; dinner with teachers, parents, siblings and - speaches, songs and fun!

Jens is celebrating his birthday; brunch with our family.

Cinnamon rolls as a birthday-cake - and the garden game "Kroket". Tulle is watching us on top of the house that Casper build her!

Jonathan (and Jens) came to say hello.

Maria is off on a school trip for 3 days, she was so excited!

Jacob and the rest of the year 9 students are getting their diplomas. - It was a sad goodbye to wonderful friend and teachers, but most of his friend he will see at the "Gymnasium" and at soccer.

End of school! Jens´ mum participated that night. - Next day after a late night, was a bit hard....

Last day of school, now 6 weeks of summerholiday.

Soccer-school 28th of June - 2nd of July 2010:

The cusins Karoline and Rasmus came to stay for 5 days to attend a soccer-school together with Maria and Casper:

Karoline is peeling onions. - After a warm day of soccer-practice it was nice to go swimming in the afternoon.

The weather was great all week, so we could eat outside. The girls and their team.

The boys and their team. The parents brought cake in one afternoon.

Mette´s parents came home in the middle of the week and came to see all the grandchildren, so the whole family surprised them with all coming to dinner.

July:

Summer-holiday 19 - 28th of July:

Good bye to "Tulle".... Rømø, an island at the Westcoast of Denmark.

Højer.

Schakenborg Castle.

"Lærkelunden Camping" in Rinkenæs, Sønderjylland.

Flensborg, Germany.

Casper is getting his birthday-present!

Gråsten Castle, where the Queen Margrethe are on holiday.

Dybbøl Banke, the war of "1864". Dybbøl Mølle.

Visiting Bente og Peter, Bjarne's parents.

Casper 12 years the 26th of July:

Presents in the tent. "Danfoss universe"

Mormor and morfar (grandparents) came in their camper for visit! Dinner in Sønderborg. - The Queens yaght.

"Ring-ridning" in Sønderborg.

Visiting Aunt Tove in Odense.

Spending a raining day in amusement-park "Bonbonland"

Ulla, Klaus, Karoline, Katrine and Rasmus spend summer in Italy.

August 2010:

Summerparty in Humlebæk with Charlotte, Claus, Linda, Torben and kids!

Dinner-"meeting"; Casper is planning his birthday with 2 class mates. Xia and Maria are having a sleep-over. Bathing feet in the rain.

Birthday party with the family.

Weekend trip with Caspers class.

The birthday party with the class mates.

A "sleep-over" party, with breakfast next morning.

Weekend trip with Maria's class.

Alison, Tim, Caroline and Nick came to visit for 4 days.

September 2010:

Welcome inside our home:

Maria's room.

Mette and Jens' bedroom.

Mette's office. Casper's room.

(Missing the basement with Jacob's room)

Bicycle trip with friends from school.

A day with Nomi and Kåre - and the police force.

Xia, Maria and "Tulle". Visit from Australia: Mathilde, who loves to go to Maria's school.

Trip to "Dyrehaven" ("The Deer Garden")

Visit for Mette's birthday. Jonathan, Katrine and Karoline.

Jacob is going to a formal party at his "Gymnasium".

October 2010:

Ragna og Knud's Guldbryllup d. 8/10 2010:

Mette's parents had their 50th Wedding aniversary! The family came for breakfast.

Festen for familie og venner var til frokost på Aldershvile.

Talen fra os var individuelle ord fra os hver især.

Brudevals blev der også danset.

Natmad på Skovkilden.

Maria med veninder fra skolen. - Fodboldkamp for KFUM.

Vi har "bænk-møde" med Lis & "børn" d. 10/10. Lis skal giftes med sin Gert! Katrine har August med.

Vi besøger Runa og Jan + børn i Falsterbo, Sverige d. 15-16/10. Dejlig gåtur!

Emma har egen hest, som hun passer morgen og aften.

Ombygningen står nu færdigt med nyt køkken.

Vi er på vores traditionelle efterårsgåtur i Dyrehaven Charlotte, Claus & co d. 23/10.

London d. 29/10 - 5/11:

Mette og Jens er i London en weekend d. 29-31/10. Her Notting Hill.

Lørdag aften så vi fantastiske "We will rock you". Farvel til Jens søndag aften med en pie på en pub.

November 2010:

Mandag morgen løbetur i Kensinton Gardens. Øjen-kurset er mandag til fredag d. 1-5/11 sammen med Marianne og Ellen. - Vi har købt skind-jakker!

Med på kurset er 2 øjenlæger fra Glostrup.

Vi ser både "Lion King" og Michael Jacksons "Thriller"; begge shows var fantastiske! (her et forbudt billede...)

Vi fik tid om eftermiddagen til at kigge os omkring.

Jacob 16 år d. 23/11:

Kage om eftermiddagen, Daniel og Xia er med til "festen".

Lørdag d. 27/11 fødselsdagsfest med familien. Spillebule i kælderen.

Dart.. - og playstation. Børnene grinede af mormor og morfar spillede mod hinanden....

December 2010:

Københavnertur med mormor. Vi ser julepynt og jule-borde.

Kælketur med Caspers klassekammerater søndag d. 5/12. Kusine Karoline er på besøg. Varm cacao + kage på terrassen.

Maria og veninder danser til jule-opvisningen. Maria er en af de 3 oplæsere.

Vi er værter for årets julefrokost med Jens' gamle gymnasie-kammerater d. 11/12. Jacob og James drikker snaps med Brian....

En masse dejlig sne! Maria til gymnastik-julehygge hos Lyngby Gymnasterne.

Gåtur i Hareskoven og småkage-bagning!

Juleaften hos farmor, sammen med Peter.

1. juledag startede med kælketur i Hareskoven.

Julefrokosten 2. juledag var hos os, sammen med Birgit, Peter, Karin og Paul.

Julehygge med Xia med kagebagning - og - pyntning.

Familien Frandsen © 2007 • Privacy Policy • Terms of Use